Advantage Travel Partnership selects Dolphin Dynamics as strategic technology partner
Advantage Travel Partnership, the UK's pre-eminent business network representing travel agents and travel management companies, has taken a stride forward in enhancing its Advantage Managed Services (AMS) business travel proposition, by selecting Dolphin Dynamics as their newest strategic technology partner.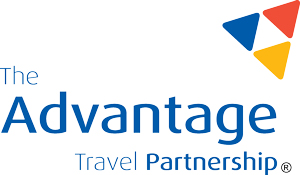 Following the retirement of their legacy back-office system, Advantage capitalised on the opportunity to overhaul the technology offered to their AMS members who operate under their business travel model. This move is part of Advantage's strategic initiative to grow its Managed Services proposition in the competitive business travel sector, in a drive to mirror the achievements of its highly successful AMS leisure travel proposition.
Through a comprehensive evaluation of four potential back-office systems providers, Advantage ultimately identified Dolphin Dynamics as the ideal technology partner to support its strategic vision. Concluding that Dolphin Dynamics was best placed to ensure that AMS Business Travel provided current and future members operating under this model with a mid-back office solution that can truly add value to their businesses. Whilst also providing Advantage with a robust technology solution capable of managing the complexities of a multi-company, centrally managed TMC operation.
Dolphin was selected for the product's usability, streamlined automation, robust reporting capabilities and wide range of integrations, supported by the company's history of successful implementations and reputation for high standards of service and support.
Close collaboration between Dolphin and the Advantage team ensured a seamless and rapid migration of all members operating under the AMS Business Travel model to the Dolphin platform on schedule and, crucially, prior to the shutdown of the out-going legacy system. As a result, members operating under the AMS Business Travel model will now benefit from significantly enhanced automation and greatly improved reporting capabilities.
Dolphin Dynamics MD, Chuck Richardson said: "Advantage Travel Partnership have achieved great success in the leisure space with their AMS offering over the years. We are delighted that they have chosen Dolphin to help them do the same in the business travel sector and look forward to helping their existing and new members operate far more efficiently than before."
Paul Nunn, Chief Operating Officer, The Advantage Travel Partnership, added: "We are delighted to have partnered with Dolphin Dynamics. From day one they demonstrated a clear understanding of our Managed Services model. Over the course of the evaluation process, they concisely defined how their platform would enhance our proposition, and crucially Chuck and his team were extremely confident in meeting the tight timelines we had in in terms of implementing the platform, which they have subsequently delivered on. We will continue to build on the technical offering of our Advantage Managed Services Business Travel proposition and are focused on substantially growing the number of TMCs partnered with us in this unique proposition".