Dawson & Sanderson complete migration to Dolphin travel platform
Leading independent travel agency Dawson & Sanderson, a full-service travel company based in the Northeast of England, have completed migration to the Dolphin travel platform across their entire business, comprising corporate and leisure offerings and encompassing 20 retail branches.
Established in 1962 and having flourished since then, Dawson & Sanderson were challenged by having a disparate set of systems deployed over time; at least one of which was coming to end of life. As a forward-thinking, multi-faceted business Dawson & Sanderson saw this as an opportunity to choose a new supplier with whom they could consolidate systems and modernise for the future.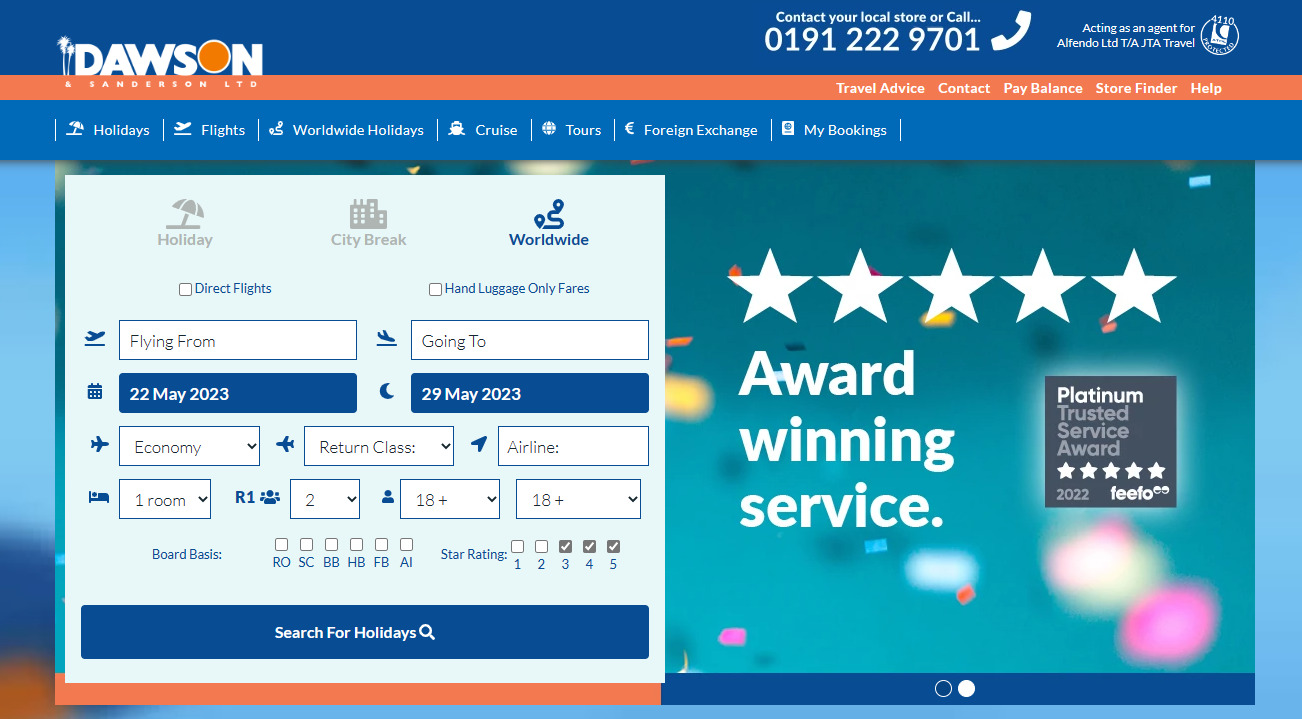 The Dolphin implementation covers both their corporate and leisure needs within a single platform spanning CRM, reservations, document production, automation, reporting and back-office functions. Thus allowing Dawson and Sanderson to significantly reduce the number of systems and technology vendors they work with, benefit from an integrated flow of information and streamline operations right across their business.
Following selection late last year, the Dolphin team worked assiduously with Dawson & Sanderson to ensure the large-scale implementation and multi-branch retail roll-out went live in late December to be ready for peaks. Promptly progressing to corporate deployment to complete the full migration as scheduled two months later. Positioning Dawson & Sanderson to fully leverage their technology investment for the remainder of 2023 and beyond.
Commenting on the transition Annelene Hutton, Dawson & Sanderson Managing Director, explained, "Dolphin provided their highly skilled onboarding team to achieve our complex system migration over a well-planned, phased implementation. Resulting in a really smooth and efficient transition for maximum business advantage."
Dolphin Dynamics Managing Director, Chuck Richardson remarked, "We are delighted that Dawson & Sanderson have chosen Dolphin to help them achieve even greater success through the efficiency gains our single platform provides. By addressing multiple needs and covering the wide spectrum of their business requirements, Dolphin will streamline their business processes and procedures for years to come."