Welcome Aboard Journeys à la Carte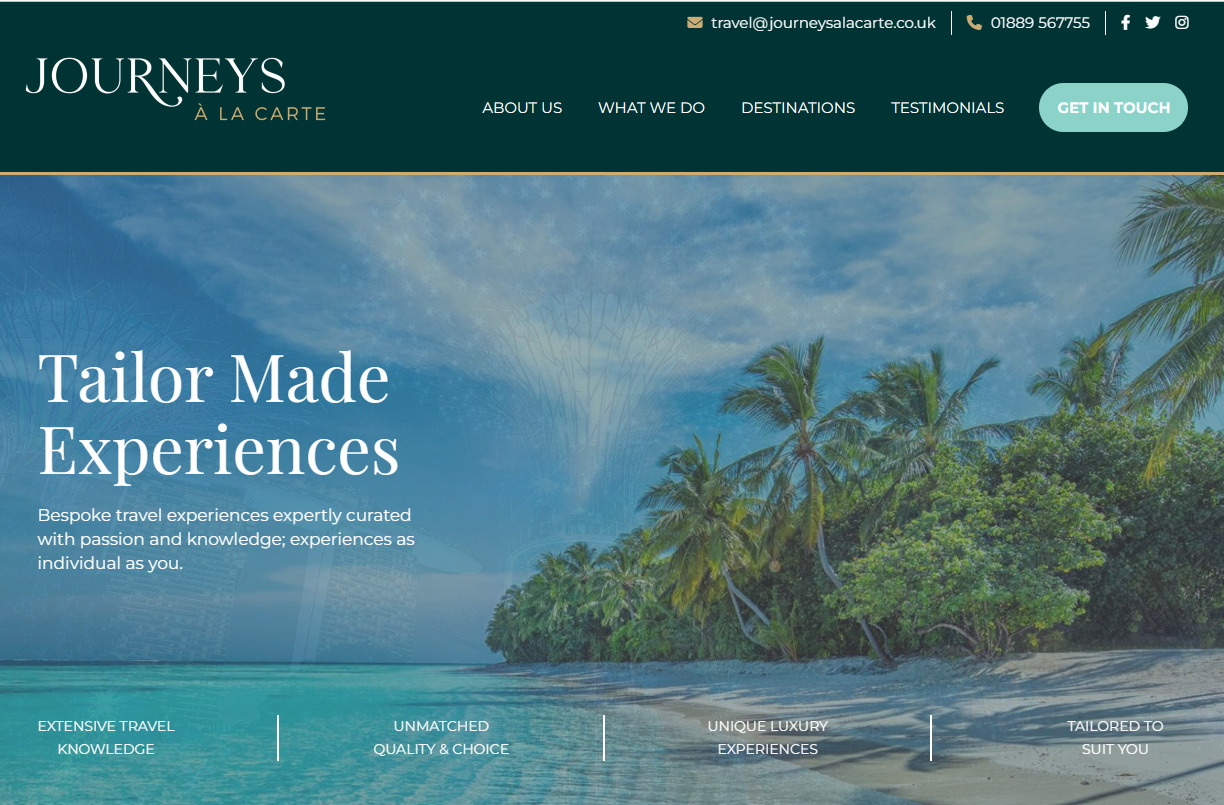 AITO specialist agency Journeys à la Carte has signed-up to Dolphin to support its business specialising in bespoke travel experiences and worldwide, luxury tailor-made holidays.
Established 25 years ago, Journeys came under new ownership in late 2021 and subsequently a key focus was to upgrade their inherited legacy technology to support future growth plans.
As a proven travel technology provider already supporting a number of upscale travel businesses, Dolphin's mid/back-office system was quickly selected and successfully deployed to streamline workflows and remove manual processes.
We look forward to working with Journeys à la Carte and their team as they deliver exceptional travel experiences to their loyal, repeat customer base.